It's, like, soooooo stressful, omg.
Let's face it – being a teenager can be very stressful.
Changing bodies, changing minds, changing thought processes, changing attitudes, discovering identities, changing schools, changing friends, peer group pressure, parental pressure, trying to fit in, not wanting to fit in, testing boundaries – it's all stressful stuff.
You might remember what it was like.  You might be going through it now.
Every teenager is going to come up against stress in their lives.
Teenagers WILL experience stress.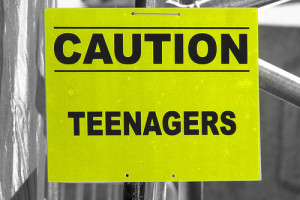 Teenagers WILL experience pressure.
Stress from their family, stress with their friends, stress and pressure from their school and teachers, stress with money, jobs (getting one and keeping one), driving, relationships, body image, aging grandparents, exams, exposure to drugs, sex and sexuality – the list goes on.
Helping your teenager through the potentially stressful times in their life is going to be important.
Teaching your teen to handle stress on their own in a positive way, and not handling their stresses for them, is a great way to teach them valuable life skills.
Dealing with a stressed out teenager is also extremely stressful !!
So, how do you help your child, who not so long ago probably didn't have a care in the world ?
At the risk of sounding cliché, the key to helping your teenager is with talking, communicating, asking questions and providing options.
This needs to be done consistently and not just every now and then.
Family dinner time can be an excellent situation during which to solve the problems of the world and your teenagers' part within it.
Try these conversation starters:
How was school today ?
What is the worst that can happen ?
Is the worst really that bad ?
What would you like the end result to be ?
What do you think you should do ?
Perhaps, instead of doing "this", another option might be to do "that" ?
You appear to have a lot going on – can I help you prioritize ?
Putting things into perspective can also make your teen feel much better too.
Sometimes, the solution to common teenage stresses and pressures can be exceptionally boring.
Educational issues such as managing and completing homework and exams really only have one guaranteed way of success – regular and consistent effort on behalf of the student.
The challenge for the parent often can be motivating and helping their teenager to consistently and regularly complete their homework and studies. This can mean regular and consistent effort on behalf of the parents as well.
Talk to your teen about how they are going at school every day: not just at report card time, or the night before exams or parent/teacher interviews.
Reducing the feelings of overwhelm can go a very long way to help your teenager overcome their stress.
One, two or three bad marks on their test or assignments does not mean that the world is going to end.
Can you offer to help them learn the subject ?  To avoid the stresses and fears of failure, perhaps you can ask them if they would like some extra help, be that from you, a friend, a tutor, one of their teachers ?
Your teen is going face new stresses when it comes to peer pressure.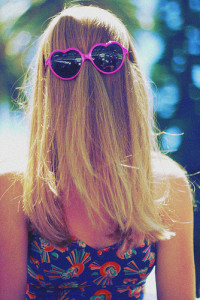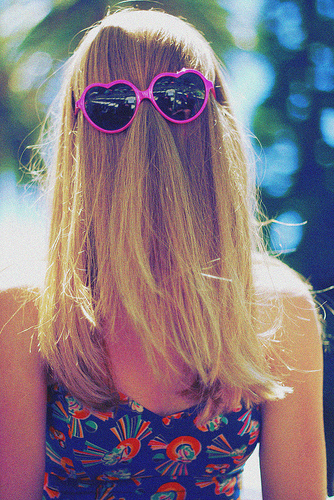 Pressure about drugs / alcohol / tobacco, wagging or cutting school, bullying, crime, becoming sexually active.
Giving your teen real information about the implications and realities of these situations is going to help them avoid stress and make appropriate decisions.
Help them choose the right friends, help them to have fun without drugs, and provide options of where they can hang out so they won't be tempted to make the wrong or inappropriate choices.
Teens make choices because they feel they believe in the outcome.  Give your teen advice, but don't try and make their decisions for them.  If you come on too strong, a teen may do the opposite just because they want to prove you wrong. Avoid giving only ultimatums, but tell the teen about choices for the best possible outcome.
Give your teen options to help leave stressful situations behind.  This will help them learn to make choices that are not going to cause worry, stress, and possible problems in the future.
Provide some stress relieving ideas and options to your teenager when the inevitable stresses of their rapidly changing world catch up with them.
Help them schedule some time to listen to calming music, or classical music, or calming jazz music, or relax on the couch with their headphones on.
Help them to meditate – not necessarily from a "peace, love and mung beans, obtaining spiritual enlightenment while contemplating their navels" meditation….. but more from a "stopping" or at least "slowing down to smell the roses" perspective.
Meditation, in its simplest form, is trying to calm a racing mind.  The easiest way to do that is to deliberately make time to just think.
15 minutes a day initially is all it takes.  Encourage your teenager to just sit with their eyes closed. Their minds will race at first ("so much to do, not enough time to do it" type thoughts will run through their thoughts).  However, over a period of a few days, this will help them calm down, help them prioritize what is important and what is not, and will help them relax.
Encourage your teenager to play a sport, play a musical instrument, read a book, to invite a friend over to watch a movie, to do something creative, to follow their passions.
A calm and relaxed teenager is, like, a happy teenager.
How do you help your teen with their stresses, worries, fears and pressures ?
Please leave your ideas in the comments below.
Please also share this article using the social sharing options on the left of this page !
Thanks 🙂
Matthew
Calming Music Weekly