Write For Us
We are always on the lookout for Guest Bloggers.
Are you a writer in the "relaxation" or "meditation" or "personal development" space ?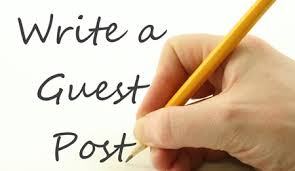 Do you have some ideas and experience surrounding mental health – such as reducing anxiety, stress, depression – via concious actions, such as listening to calming music, or excersise, or positive thinking, or proactive habits, or similar techniques ?
Perhaps you are a Yoga Teacher, or Meditation Expert, or the owner of a Relaxation Retreat or day spa ?
Perhaps you specialise in relaxation techniques for children ?
Or perhaps you have some other complimentary knowledge that you feel is appropriate to Calming Music Weekly ?
We love hearing from Musicians who are passionate about their music and who can explain the story and relevance behind their art !
We would love to do a "blog swap" – you write for us and we could write for you.
Please let us know what your suggested blog post title might be, and an outline of your article.
We will work with you to help you complete your article, or suggest that maybe it might not be a good fit for within our pages.  Not every pitch you send us will be accepted and we reserve the right to not proceed.
We are not looking for airy fairy peace love and mung beans type writers.  We are, however, looking for good, solid, useful and valid ideas, lists, ultimate guides that will benefit yours and our readers in their quest towards calming down, turning off, getting away from their busy lifestyles and making them feel better about their lives and themselves.
We will include a brief "about the author" section at the bottom of the article for you, linking back to your website / blog / course / product / service.  While we cannot offer montetary payment for your article, we will mention your post on our Calming Music Weekly Blog on Twitter, Facebook, Google Plus … and we hope you will do the same and promote your Guest Author post on your website, your social media presence and to your followers.
Please get in touch via " matt <[at]>  calming music weekly dot com ".  We look forward to hearing from you !!
Thanks,
Matthew
CalmingMusicWeekly.com