Interview with Jeff Gold
A couple of months ago, I had the pleasure of stumbling across the website of Jeff Gold.
After a few minutes I realised I had found a VERY fine musician indeed.  So much so, that I spent far too much time listening to the various examples of his wonderfully calming music on his site.
A few emails later and Jeff has not only answered some questions for me, but he has also kindly made a song or two of his available for our listeners here at Calming Music Weekly.
Of particular interest is Jeffs involvement with helping kids with special needs – particularly autism – with his calming music.
"Uncle Jeff's music makes me feel better!"
Thank you soooooo much Jeff, for your time, and for your beautiful music 🙂
————————————————-
CMW – Jeff, can you tell us about your musical history ?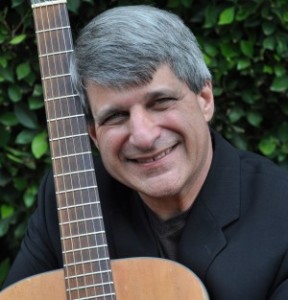 JG – My parents got me a guitar when I was about 7 so I've been playing for about as long as I remember. Aside from a few not very good garage bands and a couple of gigs in high school, I never did much performing.
But I always did have lots of fun composing and recording music.
This led to a great career…as a video editor. I raised my family working on shows like Baywatch and MTV's Making the Video" and MADtv.
All of the practicing I got at home with my reel-to-reel, 4 track cassette, and super 8 film paid off way better than my college degree! I was quite the analogue nerd.
Fortunately, I kept playing my guitar and writing songs. I started taking piano lessons about 10 years ago and I've learned to read music too.
As my video job transitioned into digital, so did my home studio. Suddenly, I could have a broadcast quality studio at home! And at the same time, the video studio no longer needed me….so career #2 was born. I would compose, mix and perform my own material.
CMW – Your calming music style is beautiful and you are well known for this particular style. How long have you been playing and recording relaxing and calming music ? 
JG – Some of the songs on my CD's were written recently, others go back as far as high school.
The style has evolved, but has always been calm and relaxing……although every CD I've made seems to have a few songs that don't make it on the final version because they are a little too uptempo and disrupt the flow.
Those songs (and a few new ones) will make up my next CD…still relaxing, but maybe good for a brisk walk or working around the house.
CMW – What other styles of music do you enjoy (if any) – both playing and listening ?
JG – My MP3 player is all over the place and I keep it on random so I don't know what comes up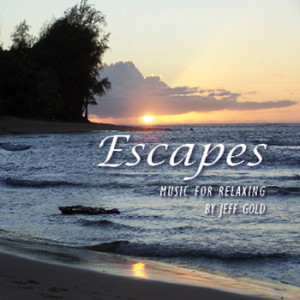 next. It might start with Led Zeppelin or Jethro Tull or the Allman Brothers. Then maybe Rachmaninoff, Beatles, Beethoven, Enya, Pink Floyd, Joni Mitchell, even Jazz greats like Herbie Mann and McCoy Tyner.
I love almost all types of music, as long as there isn't much dissonance.
Classic rock is my favourite, but I stick with my own material when I perform, although I am getting pretty good at some classical pieces on the piano.
I might play Debussy's Clair de Lune on an upcoming CD (If I could just get a little better….)
CMW – How do you market your creative endeavours ?
JG – I'm afraid you have to split your time 50/50 music and marketing, and I use a combination of everything you mention, and especially count on blogs to get people to write about my music.
My music is available (though CD Baby) at iTunes and just about every digital download service, but Amazon is clearly the big seller.
It takes a long time to get rolling, but if people start buying your music, you start turning up on more "people also bought…" lists.  This is where the best opportunity to discover new fans is.  Amazon's reach is unbelievable (and they keep about half the sale for it).
CMW – What is the funniest or most memorable music experience you have had ?
JG – Once, shortly after I released my first CD "Soul of a Mountain", I was still working as an editor at Universal, I was walking down the halls back to my edit bay and, for the first time, I heard one of my songs publicly.  My "Supervisor" was playing it in her office, and I heard it in the hallways.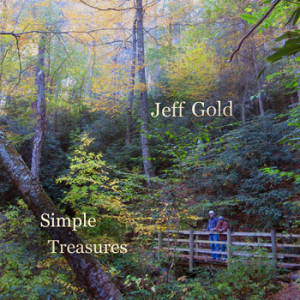 This was the coolest thing! I stopped in to thank her and she said she loved it, it really helped her relax…..which was music to my ears, I couldn't be happier!
Just then another person stopped into the office and said "what's that crap you are listening to?"
I got to say, "that's my crap, Steve!"
Big huge lesson there though…that was almost 10 years ago and it was the first time I came to grips with "some people will, and some people won't".
I guess that is why there are so many types of music, while I wish sometimes that people who don't like it would quietly move on, the emails I receive tell stories of people who only have my CD's in their car players, or sleep more relaxed at night.
These notes more than make up for it, and help me to bounce out of bed in the morning!
CMW – What is your proudest moment ? Musical or otherwise or both, when have you stood back and said to yourself, "you know what, that's really good" ?
JG – My very special nephew Russell is on the autistic spectrum.  He was might well have been my first passionate fan.  He would listen to my CD's over and over again as the music became attached to the routine of getting him to relax, go to bed and actually fall asleep.
One night, Russell announced to his Mom (my sister) that "Uncle Jeff's music makes me feel better!"
He then began to share the songs with his classmates at his school, many of whom also experienced a positive effect and I'm proud to say that my music has become an integral part of many families' bedtime routines throughout the world.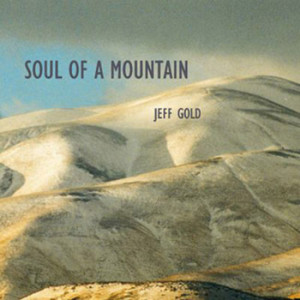 The healing effect is by no means limited to kids.
I am especially moved when my songs reach out and touch people of all ages in unexpected ways.
Once while I was taking a break from playing at a public event, a homeless man walked up to me and wanted to tell me his story.
He was a Desert Storm Vet, former helicopter pilot who evacuated the wounded.  He had seen and experienced many awful things but has been unable to get any meaningful help since returning home.
Now here he was homeless in Southern California.  He told me he was very stressed out, unable to sleep and was hoping that listening to my "relaxation" music might help.
So he sat down on a park bench and listened quietly while I played.
After I'd played for an hour or so, as I put down my guitar for another little break, he walked back up to me, thanked me and said he felt much better.
Then he reached into his pocket and pulled out a dollar and put it in my tip jar.
I pleaded with him to keep it, but he refused, said he wished he could give me more…and then disappeared into the crowd.
That's my proudest moment!
CMW – What is your biggest guilty pleasure ?
JG – Commuting to my studio, which is in my house!
CMW – Where can people find out more about you ?
JG – I've got a few websites where I can be found:
https://www.facebook.com/jeffgoldmujsic
Twitter – @jeffgoldmx
in Australia….(downloads only)
http://www.spasounds.com.au/p-418-escapesbrmusic-for-relaxing-mp3.aspx
The title track from one of Jeffs calming music album - Soul of a Mountain - can be heard here:
Thanks so much Jeff.  Your music makes us feel better too 🙂
Matthew
Calming Music Weekly